DriSteem is committed to making the process of selecting the best humidification system as easy as possible, while giving you confidence that the system you select will perform as expected.
---
DriCalc® Sizing and Selection Software
DriCalc makes it easy to specify and select DriSteem equipment. You can access your projects online anywhere, any time. Go step-by-step through the sizing and selection process or enter items in a nonlinear order.
Click here to read the DriCalc white paper for an introduction to incorporating humidification into designs, an overview of what the DriCalc software offers, the benefits that the DriCalc software brings to the design team, and accessibility and training options.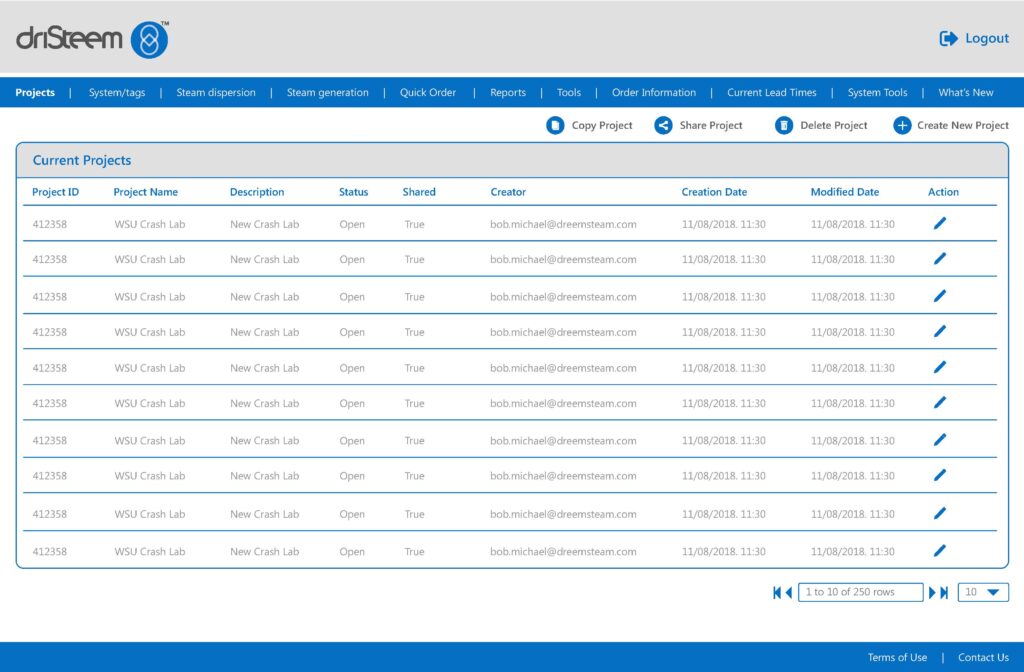 ---
Calculators
LoadCalc allows you to make a quick calculation of the humidification load for your application.
EnergyCalc shows the energy cost comparison of using electricity vs gas.
If you are in Europe, please use our Energy Calculator for Europe.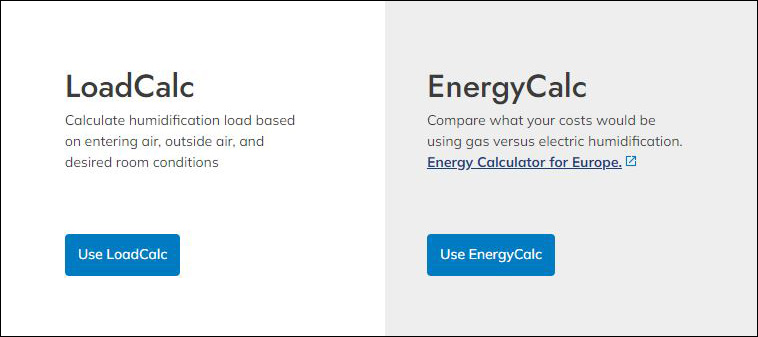 ---
BIM Objects
BIM, or Building Information Modeling, is a process for creating and managing information on a construction project throughout its whole life cycle. As part of this process, a digital description of every aspect of the built asset is developed.
All of DriSteem products are available on the BIM object websites below. These sites include free downloads of CAD (.dwg) files, Revit (RFA) files, specification details, brochures, Installation and Operation Manuals, and more.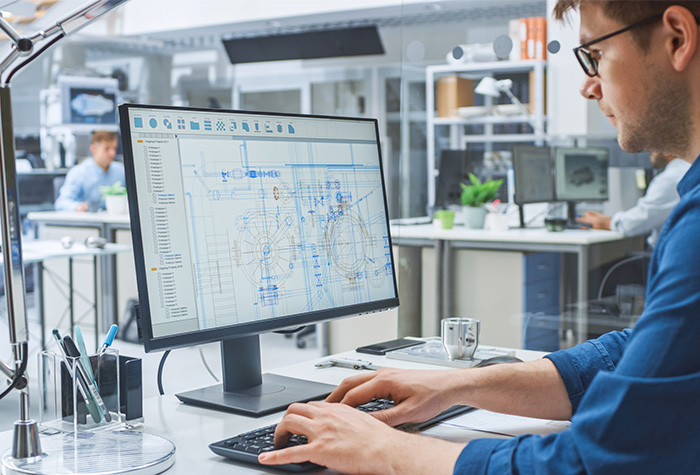 ---
Application Support
DriSteem representatives offer a depth of experience and expertise in specifying humidification, adiabatic, and water treatment systems in all types of environments. Contact your local representative, shown below, for more information.
Free Webinar
Maintaining relative humidity between 40 and 60% RH, as
recommended by healthcare experts, decreases the amount and infectivity of viruses in the air, resulting in fewer respiratory infections among building occupants. Learn how to obtain the minimum recommended level of 40% RH with existing humidification equipment and ways to handle additional capacity if needed.